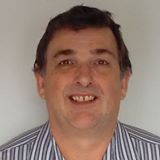 Larry challenged me to look inside myself and find this complete person; to find my passions and talents, to find my strengths and goals. He has shown me how to live inside my head, and how to learn to love myself.
Andrew Loader
Single Page Plan – Best Of Both Coaching Plans & Pricing
The Best of Both Single Page Plan membership package includes all the member benefits in the Premium Membership and also includes a one to one life coaching session with Larry.
The best of both is an amazing package which features one to one coaching and an amazingly low monthly investment. Let Larry be your accountability partner and make sure you achieve all the goals you set yourself with The Single Page Plan!
The Best Of Both Coaching With The Single Page Plan Features
Plan Template
As it stands we have The Single Page Plan For Life but we will be adding more plans very soon!
Plan Size
The Single Page Plan is available as A4, A3 and A1 sizes. A3 & A1 sizes for print are highly recommended.
Plan Styles
The Single Page Plan comes as single and full colour templates with various styles and themes.
Core Training
This is where all the magic happens! We teach you how to set goals and how to use the Single Page Plan to create your action plan.
Live Coaching Webinars
We will provide additional coaching goodness from time to time in form of live coaching webinars. These sessions are not to be missed!
Live Q&A Sessions
Have a question with your Single Page Plan or the goal setting process? No problem, get yourself on the live Q&A sessions.
Webinar Replays
Can't make the live webinars? Don't worry, all webinars are available on demand for you to watch at your convenience.
Webinar Replay Downloads
Download the coaching webinars. Yours to keep in your private video collection. Great for viewing on the big screen!
Webinar Replay Quality
Live webinars are broadcast in 1080p and the replays are available as Standard Definition (420p), High Definition (720p) and Full HD(1080p).
Email Support
Email your questions to Larry (unlimited) and he will aim to answer within 24 hours.
Interactive Support
Chat with Larry in real time on Skype when he is available online.
No Minimum Contract
All memberships have no minimum contract. You can upgrade / downgrade at any time.
---
PLUS One-to-One Coaching when you need it with Larry on Skype or Telephone all included in the low monthly investment of ONLY £69.95!
Single Page Plan PLUS
£
69
.95
Monthly Payment
Plan Template
Multiple Plans (Coming Soon).
Plan Size
A4, A3 & A1 Sizes.
Plan Styles
Multiple Styles (Customisable).
Course Training
Included
Live Coaching Webinars
Interactive with Live Chat.
Live Q&A Sessions
Included.
Webinar Replays
On Demand
Webinar Replay Downloads
10 Per Month.
Webinar Replay Quality
Up to Full HD (1080p)
Email Support
Included.
Interactive Support
Included.
No Minimum Contract
Cancel / Upgrade At Any Time.
Did I miss something?
Do you have another question? Get in touch and I'll be happy to answer any further questions you may have.
Ask Your Question