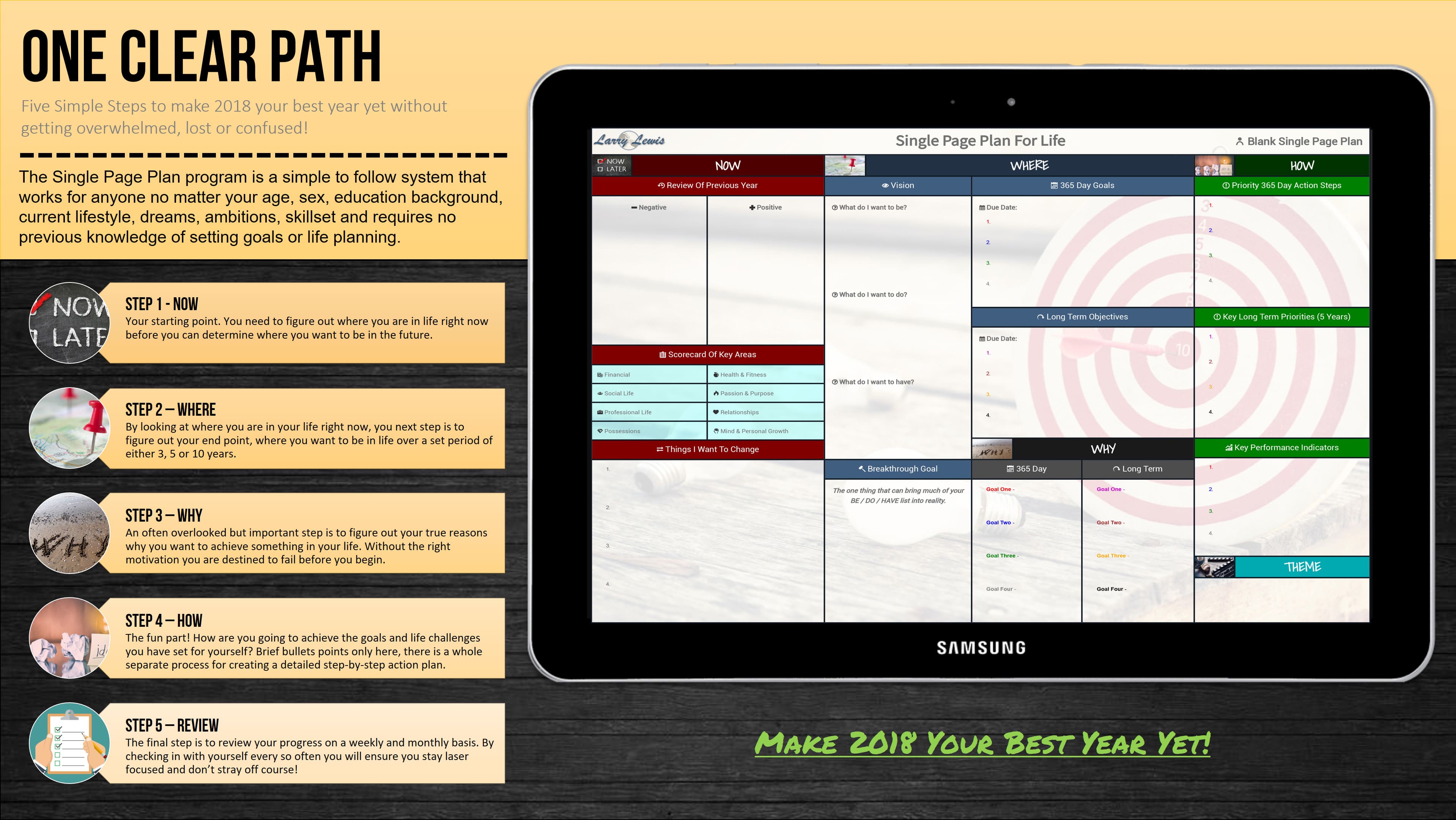 I will show you my incredibly powerful yet really simple 5-step goal achieving process.
1. Start by assessing your life as it is today. It's important to review your last 365 days. What were your successes, and where did you come up short? What's Working? What's not working?
2. You need to deliberately start building your blueprint for the next 12 months. You're going to be asking yourself "What do you really want in the future".
3. You have to understand what really drives you, your WHY. The empowering reasons, white-hot burning reasons, for setting your specific goals.
4. Work out the steps, actions, and tasks, you must take to achieve your short term/365 day goals over the next 12 months.
5. Leave nothing to chance. Implement your own measurements to review progress and make changes where necessary.
And the tools to ensure you stay on track!
You will take home a plan for your next 365 days on a single page, plus:
Single Page Plan Template
A Daily Journal Sheet
A Weekly Review Sheet
A Monthly Review Sheet
An Annual Review Sheet
An Action Plan Template
The Single Page Plan takes you through simple steps which will bring you clarity to how life is for you now. Let you determine where you want life to go, getting you to ask yourself why you want this outcome, then how to achieve it. You will be placing all this key personal information on one page of paper which will provide you with the focus and motivation to keep taking action and making progress.