Setting Measurable Goals – Your Key Performance Indicators
Single Page Plan - Members - Video Training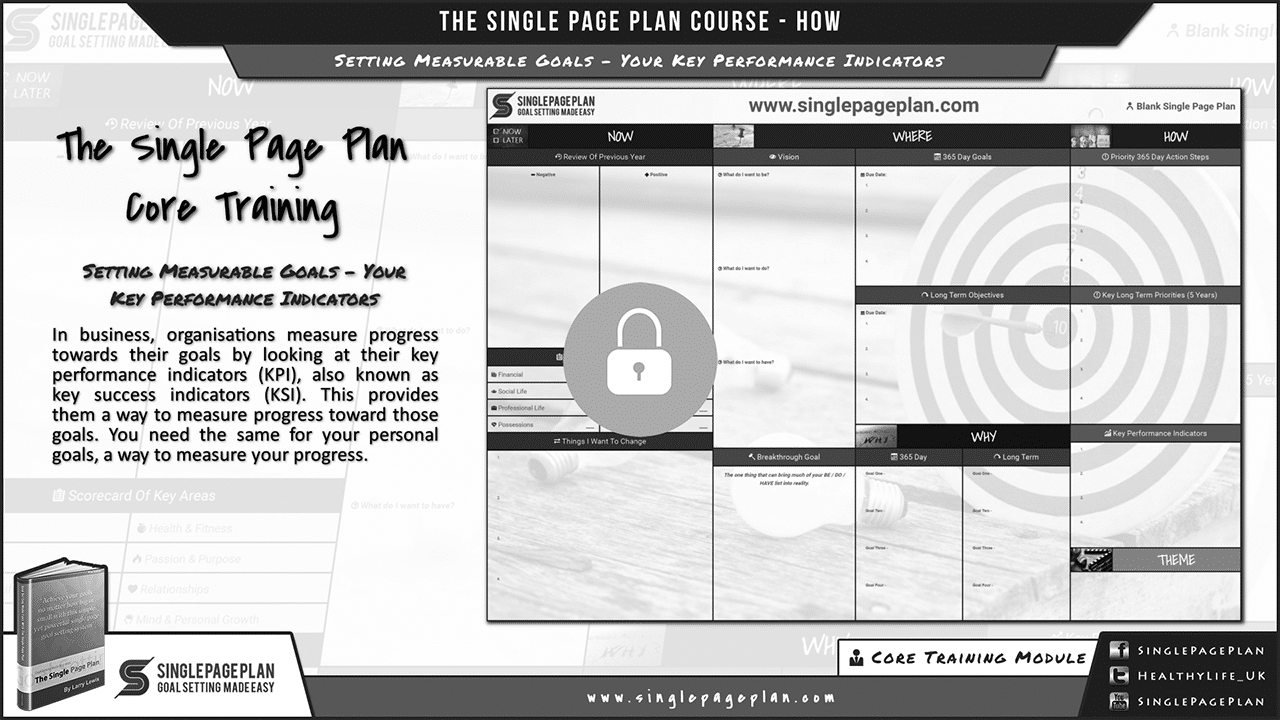 This Video Is Locked - How To Get Access
Sign Up
Create your membership account (click here) or refresh an expired subscription and get immediate access to the Single Page Plan training video's and goal setting templates.
Log In And Enjoy!
We will send your log-in details by email. Simply log in (click here) and then refresh this page.
Setting Measurable Goals – Your Key Performance Indicators (How)
It's imperative that you're setting measurable goals (your key performance indicators).
You always need to be able to track your progress for every goal you set out to achieve.
No matter how positively you are thinking, how hard you'll be working, you need to assess your progress. You're going to add into your plan a way to measure your overall progress regularly.
Everything can be measured, and it needs to be. Why put so much effort in to doing things, trying to achieve things, when you don't then make the time to check on how well you're doing, are you keeping to the things you've planned, getting nearer to your ultimate goal.
What could you measure?
Obviously results or activities. In this module you'll decide what you can measure for each of your goals and this will give you your KPI's to check over. KPI's are key performance indicators. A key performance indicator is used to evaluate factors that are crucial to the success of your goal.