What Do You Want To Be In Your Life?
Single Page Plan - Members - Video Training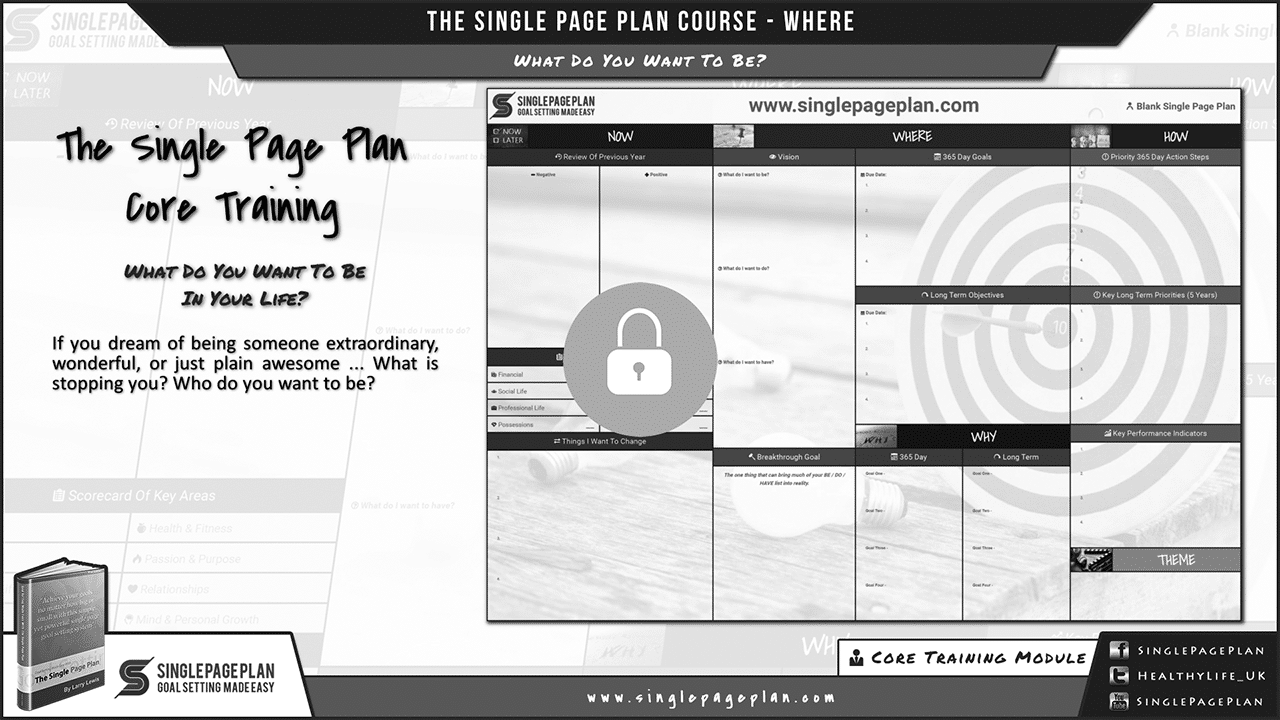 This Video Is Locked - How To Get Access
Sign Up
Create your membership account (click here) or refresh an expired subscription and get immediate access to the Single Page Plan training video's and goal setting templates.
Log In And Enjoy!
We will send your log-in details by email. Simply log in (click here) and then refresh this page.
What Do You Want To Be In Your Life (Where)
So what do you want to be in your life? In this module we will find out!
Now you will start to build your bucket list. Instead of focusing on the things you don't want, which no doubts you spend way too much time doing, now you'll think of everything you do want. We start with the things you want to 'be.'
A bucket list is a list of things to do before you die, kicking the proverbial bucket. The most important things you would like to accomplish in your life time.
As a child, our dreams are limitless. We want to be a soldier, an astronaut, doctor, or a pop star. As adults often you have no dreams and never think of the things you want to be, the roles you want to play, the characteristic traits you demonstrate, the job or career you want to try. Now it's time to discover everything you want to be.